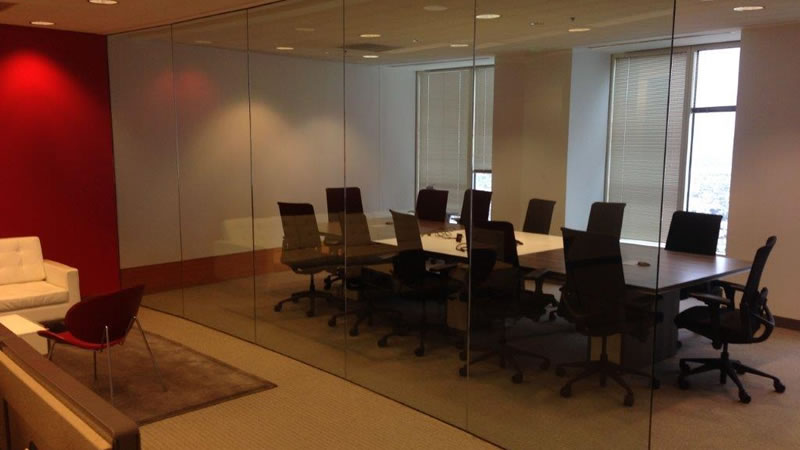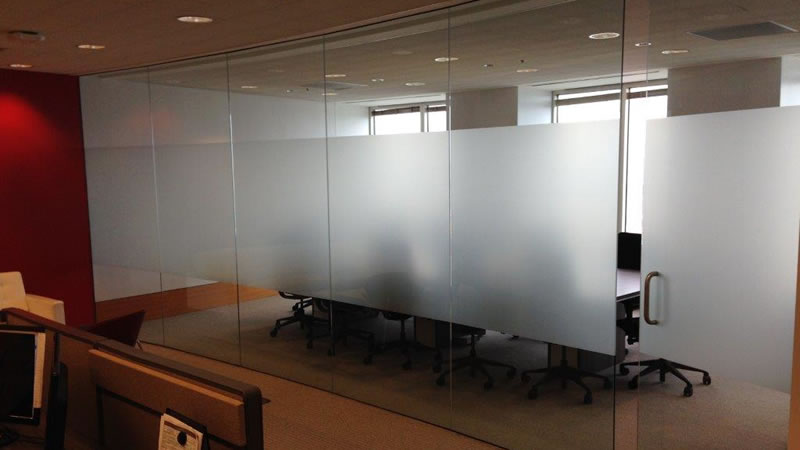 We Install Frosted Window Films
Serving Santa Monica To Los Angeles
Frosted glass is a popular solution for offices, gyms, pools, retail stores, and restaurants to allow for more privacy.  With the installation of frosted window film you can get the frosted glass appearance on any windows in your building with a much lower cost than buying frosted glass.
Frosted window films are an excellent low maintenance alternative to curtains and blinds as they can provide much needed privacy on glass windows and doors while still allowing the natural light through.
MD Window Films is a window film contractor based out of Santa Monica, California and serving the Greater Los Angeles area.  We specialize in the installation frosted glass privacy films in standard or custom designs.
Whether you want the frosted glass appearance for privacy in a medical office or a retail store the team at MD Window Films we be able to provide you with an affordable solution to increase your privacy
Frosted Window Film Installations
Why Choose MD Window Films For Your Frosted Glass Window Film?
When you choose MD Window Films for your commercial window film installation you're partnering with a local window film expert.
We have over 10 years of experience providing frosted glass window film and privacy window film solutions to commercial buildings of all types.  We are licensed, insured, and bonded and we stand behind the work we do with excellent communication and a quality installation.
If you're looking to increase privacy we'll be able to provide you with expert advice and the best solution to your unique problem.
If you'd like to schedule an estimate to install frosted glass window films please give us a call 310-699-9691 or fill out our online form and we'll get right back to you.